A Must-have for every professional Lash Artist.
Professional software for use by lash artists which works on every device (computer, tablet, smartphone). Save your customer data fast, easy and secure.
Click here for a video explaining how to use the software in English.
Free
3 customer profiles
€0,-
per month
Small
75 customer profiles
€15,-
per month
Medium
200 customer profiles
€30,-
per month
Large
500 customer profiles
€50,-
per month
For more customer profiles please contact us.
Subscribe to our newsletter and we will keep you informed of our development.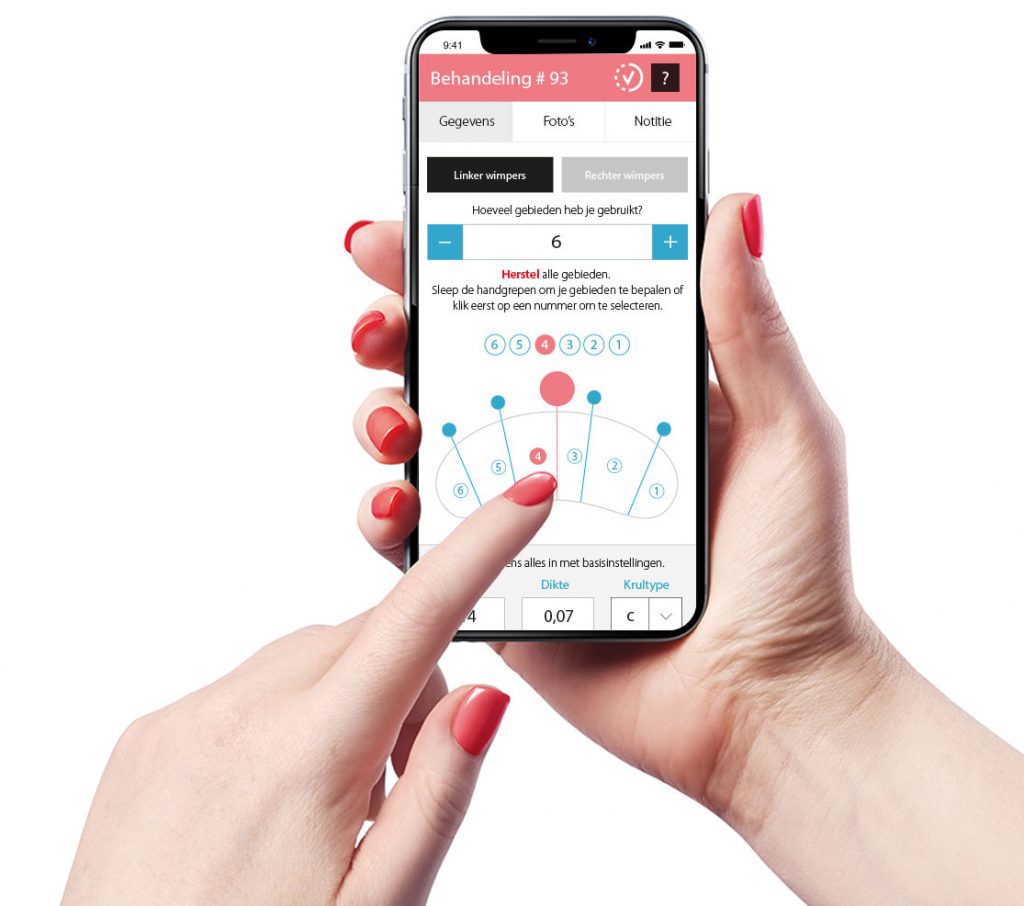 From the advertorial of LashStylist magazine
From an inefficient work environment, to an all-in-one solution
A disorganized card catalog filled with essential customer data. A vital album on a smartphone with before / after photos. And don't forget the folder with personal intake forms. Lash Artist Christa Hoogendijk was looking for ways to improve her work environment and time efficiency. She invented the LashFile concept which has now been developed into an effective web application where  all information is processed and well-organized into an easy to use tool.
Clear and easy system
As a professional lash artist organization and efficiency are essential. The customer sees you as an expert. Christa has been creating beautiful, expressive eyes for her customers for more than 3.5 years. "I love to make eyes shine. By asking a competitive price and using quality products you can supply the demand. As an expert, perfection is expected. I tried all available products to improve my work environment but nothing matched my criteria. My idea grew until I found Dennis van den Berg from Studioviv who loved the concept and immediately put it into production. LashFile was born! "
Earlybird offer
By signing up now on the site, you will receive an earlybird offer! You will also kept informed about the launch and developments of LashFile.
What are the benefits of LashFile
Greater efficiency
Unique personal LashFile profile which saves all relevant customer data.
Automatically saved photos to customer profile
Professional solution
Free trial
LashFile will go live in september 2018. 
Free trial software for up to 3 customer profiles available
Upgrade to the full version starting from €15 per month
So just try it out!