How it works
With LashFile you can easily and quickly store all important data of your customers in 1 system.
After creating your own account once, it works like this:
Step 1
Fill in cliënt details.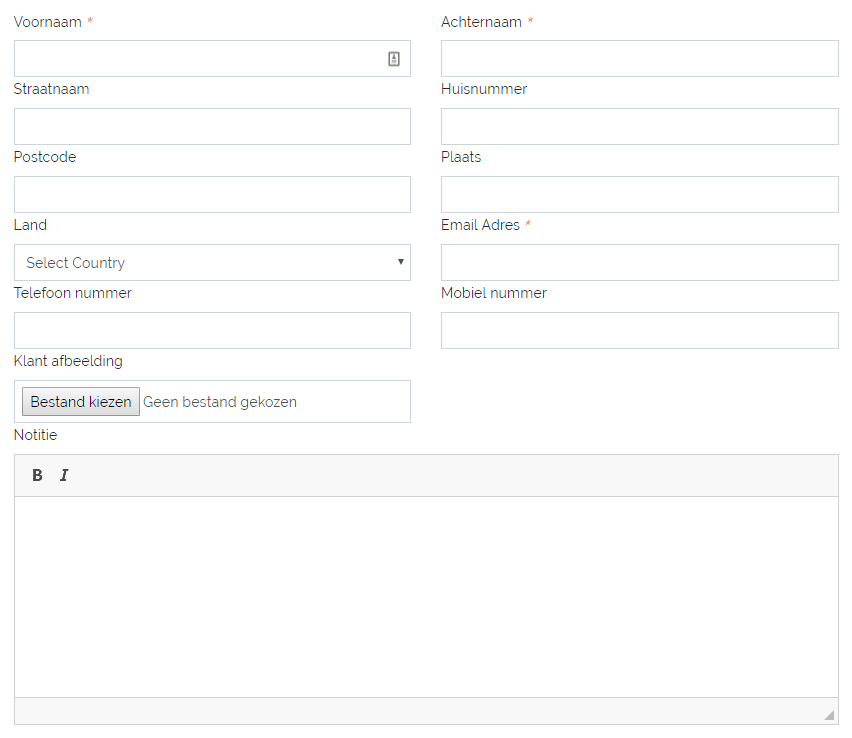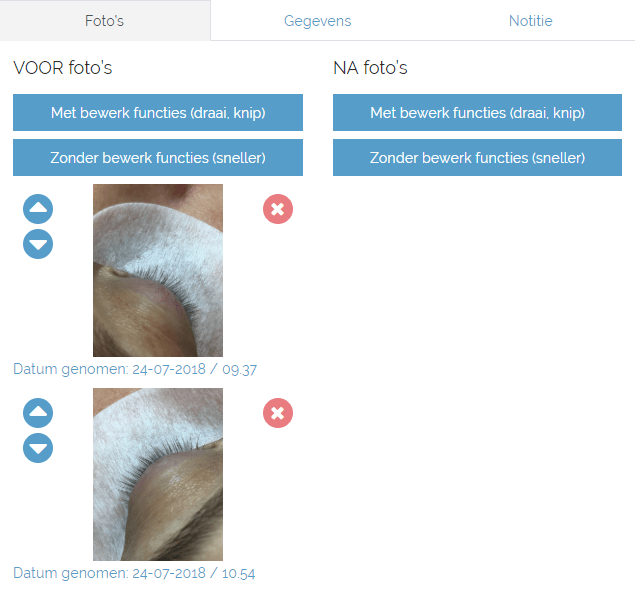 Step 2
Create a new treatment and immediately start making "before" photos.
You can do that directly with your smartphone or tablet, but also afterwards from your computer by uploading your photos if you want.
Step 3
When you are finished with your new set or refill, you take pictures of the end result.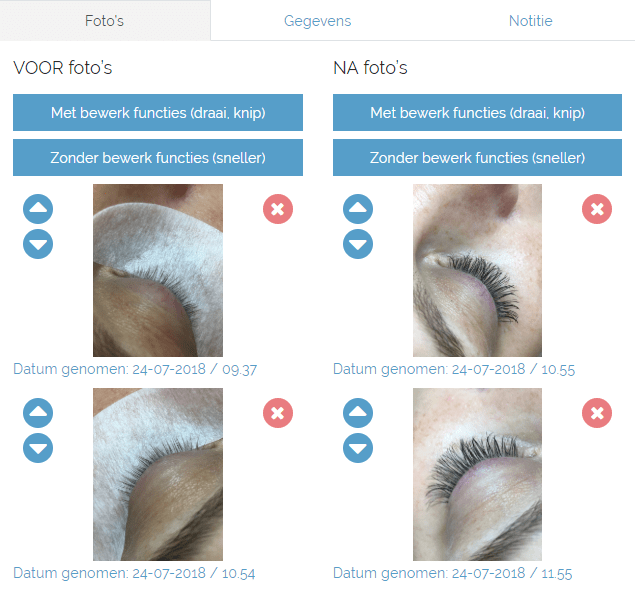 Step 4
Enter the details of your set. You do this simply by setting the number of zones and then filling them in. You can do this for all zones at the same time and then fine-tune per zone.
Have you placed the same right and left? Then simply copy the data to the other eye.
NOTE:
The view here is the display of a screen on a computer or tablet. The display on a smartphone is optimized for use on a smartphone.
Step 5
Add (or not) a note to your treatment and you're done.

And that's it. Fast, simple, convenient and clear. And there is more:
Manage your customers in an overview
Manage your users
Manage your treatments
Manage your membership and payment methods
Manage your profile
Manage your company data
Customer notes
Search function
Roadmap 2018
And we keep on developing. In our roadmap (what else is coming) you will find:
iOS app


Currently in progress

Android app


Currently in progress

Couponcode
On planning for 2019
Extra lash details information as type, set, session and more


On planning for 2019

Usage of intake forms for new clients


On planning for 2019
Improved display of enlargements of photos


Ready

Faster, easier input of eyelash thicknesses and lengths


Ready

Direct display of eyelash lengths in the zone map areas


Ready

Speed optimization


Ready

Extra refined (faster) method for setting the zone map areas on smart phones


Ready

Multilingual


Ready



And much more …. … In 2019 there will be even more features with which you as a professional Lash Artist really do not want to work without us =)
Suggestions
And of course we are open for suggestions. So if you have one, let us know.